School Site Council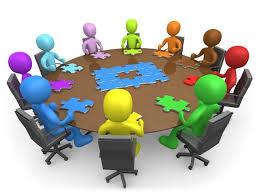 What is the School Site Council?
The Camellia School Site Council is an elected group of parents, teachers, and staff who work together to improve our school's educational programs. School site councils were developed in response to California law which requires schools to develop a school improvement plan. Site Council members are responsible for allocating categorical funds affecting education, monitoring the effectiveness of our school plan, and advising the administration on important campus issues. More information can be found at the California Department of Education Website.
What is the purpose of School Site Council?
Annually review SPSA Plan and the Safety Plan and suggest any necessary modifications. These are to reflect changing needs and priorities and to be consistent with the State of California Education Code and directives from SCUSD.
Such a review should include all the latest data and statistical comparison of the program with other schools in the SCUSD, the state norms, and the national statistical level of education whenever possible.
Review and approve proposed budgets and changes associated with SPSA and Safety Plan.
Meeting Agendas: