PTSO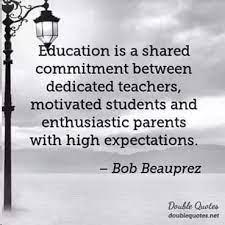 Our Vision:
Our Mission:
Meet your PTSO Board
President: Cathy Chong
Vice President: Quyen Wong
Treasurer: Tina Tang
Principal: Autumn Moua
Teacher Representative: Julie Wharton
What is the PTSO?
The Parent Teacher Student Organization is YOU! Parents, guardians, students and teachers at Camellia Basic Elementary School. The nominal yearly dues provide you with membership in the Camellia PTSO and adds to our school programs.
Our board consists of a president, vice-president, secretary, treasurer, a teacher representative, and the principal. We meet once a month at 6:00pm on Zoom the first Tuesday of every month. The PTSO supports our school by organizing fundraising events that provides additional funds for our classrooms for supplies, and other instructional needs. We plan these fundraising events together as a team.
Why Join The PTSO?
Great Question! By getting involved at Camellia Elementary school you'll be part of the solution and helping to make positive changes. Our PTSO plays an important role by supporting teachers, staff and families while also advocating for enhanced programs that set our Cougars on a positive educational path. We also play an important role in fundraising for curriculum-based programs and social events. Interested in helping this Find the form HERE.
Here are some PTSO Sponsored Activities
The Camellia Basic PTSO provides support for many events and activities that provide information to our parents, appreciation for our teachers, staff and volunteers and opportunities to connect as a community.
• Back to school night
• Fun, interesting, and informative assemblies
• Free books for students
• Community garden
• Fall carnival
• Field trip support
• Family nights
• Wee bazaar
• Pancake breakfast
• Talent show
• Open house
• Ice cream social
• Spaghetti Dinner Auction
• Site improvement
• Classroom supplies
• Parent appreciation
• Teacher staff appreciation
Please consider joining our monthly PTSO meetings to stay informed on what's happening at Camellia Basic and be a part of the parent leadership in our school. Why should you come to PTSO Meetings?
To connect with other parents.
Be the first to hear about important news and upcoming events at school.
Learn how the students and teachers of Camellia Basic benefit from the work of the PTSO.
If you have any questions or would like to contact a PTSO representative, please email camelliabasicptso@gmail.com.